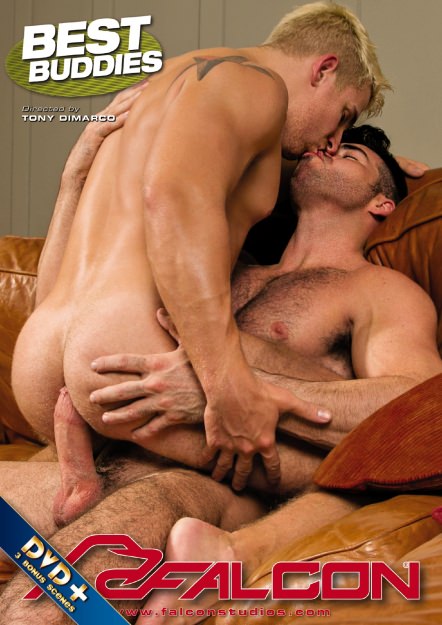 Scene Description:
After suppressing their lust for too long, Best Buddies
Ryan Rose
and
Billy Santoro
yield to the inevitable. The clothes can't come off fast enough and the need to kiss and embrace only postpones the moment when they are finally buck naked. Ryan presses his palms against Billy's hairy chest in wonder, as if he didn't expect to find hair there. He redirects his attention to sucking Billy's cock, causing Billy to moan and slam his head into the pillow. Ryan's smooth-muscled flanks and torso contrast sharply with Billy's beefier and hairier physique. Billy is equally eager to suck Ryan, but Ryan's plump, tan buttocks prove irresistible and Billy's tongue quickly finds a home in the crack. Ryan smolders with heat, practically tearing the sheets as he pushes his hole against Billy's face. Billy pummels Ryan's ass with his cock. The staccato rapidness of flesh slamming into flesh sounds like firecrackers. Then Ryan rolls over and in an instant Billy is now riding his cock. Soon they are drenched with saliva and sweat and each other's cum, proving the old adage: 'Good things cum to those who wait.'
You Might Also Like These Scenes...