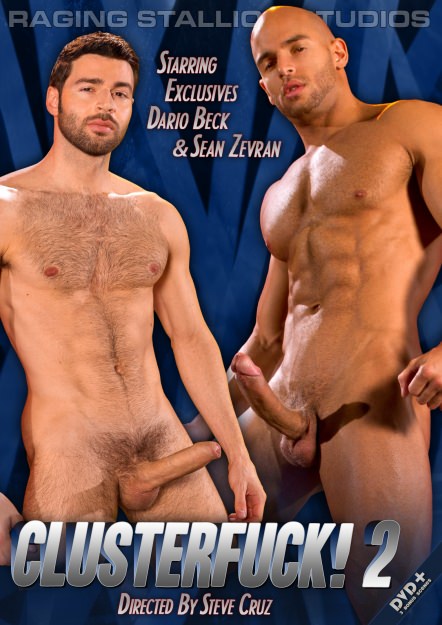 Scene Description:
Fur and muscle collide when
Billy Santoro
and
Hunter Marx
hook up in the warehouse. Their jock straps are so worn and crusty, you can almost smell 'em. Their abs are ridged, their nipples are hard, and rock-hard cocks emerge from the pouches of their jocks. Look close: Hunter has a finger or two in Billy's hole. Those fingers make way for Hunter's tongue, causing Billy to dip and sway and hold onto a step to stabilize himself. Now is a steady rocking pattern, he orders, 'tongue fuck me; get it wet; lick my balls.' By then, Hunter has such a steely erection that if he doesn't stick it in Billy's hole it's going to burst. Billy wants to get fucked as hard and fast as Hunter is able, and he puts his muscular glutes to work to help. They're so into it they work up a powerful sweat. Billy's nuts pull up so tight in their sac, it won't be long before he shoots. They lock tongues and grab their cocks. Hunter pipes his hot load straight into Billy's mouth and licks it out again while Billy's sprays across his abs.
You Might Also Like These Scenes...