Falcon Bareback - Do It For Daddy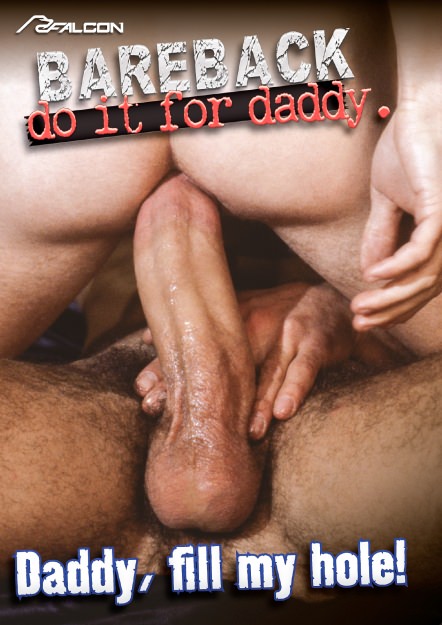 Scene Description:
Troy MacKenzie repents his cheating ways, calling up up buddies
Brad Phillips
and
Butch Taylor
for a shoulder to cry on. They tell himto come on over....planning a sexual offensive on their emotionallywounded prey. Troy arrives and before he can tell them his tory, Bradand Butch pounce on him. Brad fill's Troy's mouth full of cock whileButch softens and primes Troy's ass for his gigantic prick. Butchfingers Troy's opening then penetrates him while brad offers hismuscular ass for Troy's hot probing tongue. Butch rocks the bed ashe unleashes a savage barrage of deep thrusts. Feeling the searingheat within, Troy can no longer hold back and soaks Brad in a thickstream of cum. A guilt-ridden Troy leaves the lovers to their owndevices, and the two horny studs turn up the heat. They engulf oneanother, meshing their rock hard bodies and feeling the hot fleshignite their straining cocks, sending them over the top with gushingfountains of well-spent cum.
You Might Also Like These Scenes...