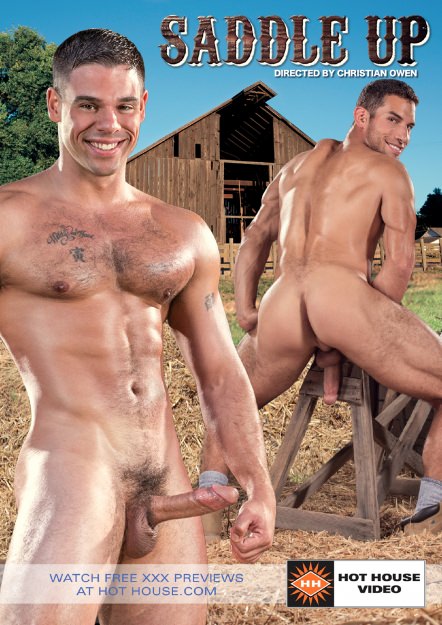 Scene Description:
Ricky Decker
is a totally ripped muscle stud whose bulging arms are busy pitching hay in the barn--until
Derek Atlas
shows up. With giant, hairy pecs, massive biceps, and legs like tree trunks, Derek's physique is literally jaw-dropping Ricky sinks to his knees and inhales Derek's big, veiny cock all the way down to the massive, low hanging balls. The sun glistens on the spit coating Derek's cock as he facefucks Ricky, who can't resist whipping out his own dick to stroke. Reclining on the golden hay, Ricky points his stiff pole at Derek, who goes in for a deep-throating, spit-dripping blowjob. When he can't bear to wait another second, Derek throws Ricky's legs up into the air and thrusts his cock in Ricky's hole with ball-slapping intensity. Sweat drips from their bodies in the scorching sun. Ricky takes Derek's hard cock doggy style and it brings them both to the point of no return Derek shoots a massive, multi-spurting load across Ricky's abs, and Ricky jerks out thick, white ropes of cum.
You Might Also Like These Scenes...