San Francisco Meat Packers - Part 1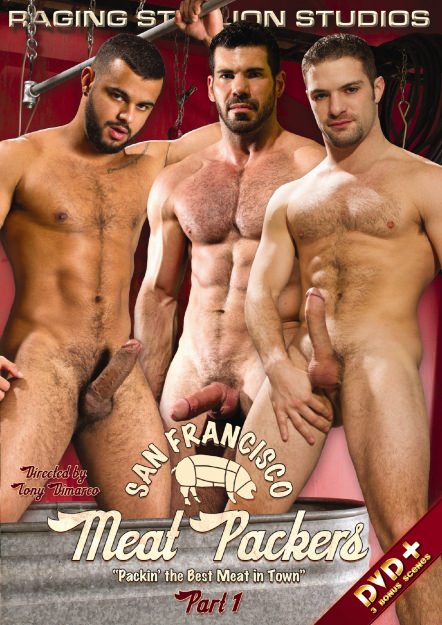 Scene Description:
Meat packer
Billy Santoro
handles all the choicest cuts of beef, including
Shawn Wolfe
. The meat on Shawn's bones gets chilly in the cold warehouse, so Billy offers Shawn his hard cock to use as a hand warmer. After Shawn's hands are warm, he warms up his lips. While Shawn thaws, Billy gets hot. He packs Shawn's face balls-deep with meat, just like the slogan on his company t-shirt, which he soon discards. Now that Shawn is thoroughly defrosted, it's time to make his flanks sizzle. Billy inserts his probe and lights Shawn's fire. The thick slabs of Shawn's muscular buttocks quiver and Shawn groans. Billy flips him over halfway through, switching positions to do the other side, without missing a thrust. Shawn's rump glistens and springs back when pressed, a sure sign that's he's being packed right. The noise escalates and Billy takes a moment to give Shawn's meat thermometer a slurp. Steaming meat juices pour forth from them both.
You Might Also Like These Scenes...