Sexo In Barcelona - Part 1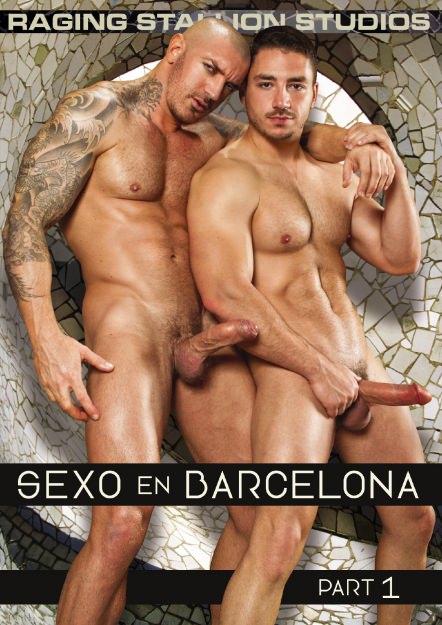 Scene Description:
Marc Dylan
and
Francesco D'Macho
are strolling hand-in-hand when they run into Francesco's old friend,
Frederic Duris
. Francesco invites Frederic home with them. Immediately, Frederic and Francesco start making up for lost time. Marc seems stunned until Francesco signals him to join in. Francesco is the first one naked. His muscular arms bulge under the inked sleeves running from his shoulders to forearms. Marc and Frederic take turns sucking, with Francesco holding their heads so they leave no inch unswallowed. All of them are sporting body hair -- not the norm for the usually smooth bodybuilder Marc. Skin collides with skin, cock with cock, meat with muscle. The heat intensifies when Marc gets on his back, with Francesco eating his ass and Frederic tea-bagging him. Frederic leans forward to suck Marc's cock and Francesco, his face inches away, tongue-fucks Frederic's mouth alternately with rimming Marc. Momentum builds; they improvise relentlessly, becoming a mass of primal suck-fuck-kiss-rim connectedness that finishes in a sweaty sex sandwich with Frederic in the middle and Marc playfully trying to catch everyone's load in his mouth.
You Might Also Like These Scenes...