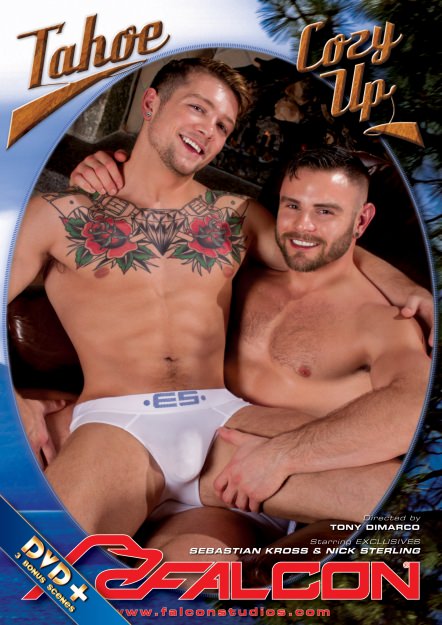 Scene Description:
That look in
Billy Santoro
's eyes is part jealousy, part lust, as he watches
Johnny V
and Sebastian Kross making out in the hot tub. Fate intervenes when Sebastian leaves to take a phone call. Fully aware he was being watched, Johnny stands to show off his stunning perfect body with a sexy bump-and-grind. Billy's cock juts out of the fly of his flannel bottoms as Johnny steps out of the hot tub and slowly approaches, crawling inch by inch up the bed until their lips and cocks meet. The tension is electric. Straddling Billy's waist, Johnny gives him a tongue bath and lap dance all-in-one, then slides backward and adds a blow job, until Billy is practically hyperventilating. Billy pushes Johnny onto his back and dives between his legs. He can't decide what he wants more: to suck Johnny's cock or eat his ass. Each wants everything the other wants so only a flip-fuck will satisfy their lust. They flip, and flip again, one furry, one smooth. They break out in a sweat that makes their muscles gleam, erupting in a crossfire of cum that leaves them scalded and drained.
You Might Also Like These Scenes...