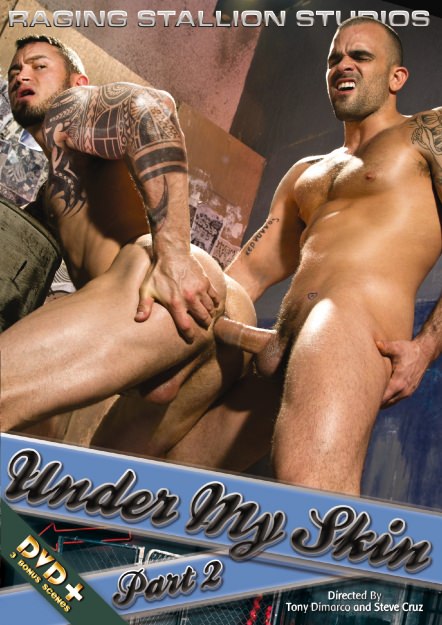 Scene Description:
Illuminated by the neon glow of the tattoo parlor's sign,
Draven Torres
,
FX Rios
and
Derek Parker
don't mince around waiting for a reason to fuck. They're all tatted-up, bearded studs with big dicks, huge muscles, and sex on the brain. FX fills Derek's mouth with uncut cock while Draven looks on, kneading the bulge in his jeans. Draven pulls out his cock and pushes it into Derek's face, jockeying for space next to FX. After some aggressive kissing, Draven drops to his knees and takes his turn sucking FX's cock. Shirts come off, revealing even more tattoos and piercings. Draven opens wide and jams both cocks in his mouth at the same time. Upping the ante, FX and Draven take turns eating Derek's ass and fucking his face until Derek submits his hole to their cocks. The sound of flesh slapping flesh reverberates off the walls of the dark alley. While Derek's still getting fucked by FX, Draven moves to the front of the line and sits on Derek's cock. Switching it up again, Derek takes a turn drilling Draven's hole before all three splatter the alley with thick streams of cum.
You Might Also Like These Scenes...